Watch Out If You're a Wordle Addict
Are you a Wordle addict? Annoying your coworkers every morning? Dodging your boss until you solve the brain teaser? Are You on company time playing?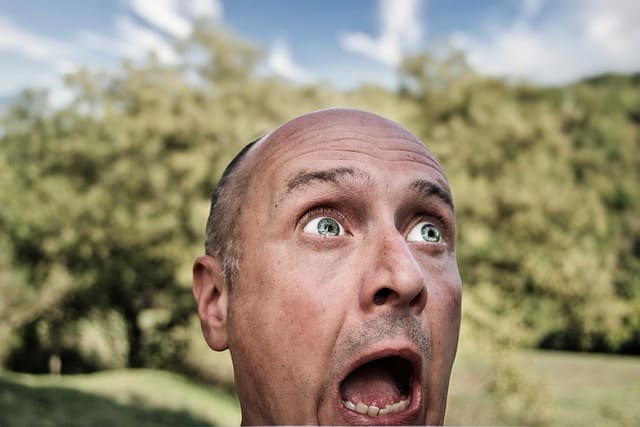 Be aware! you could be a victim of a funny prank that'll have your coworkers laughing and the world knowing you are addicted to the
This is exactly what happened to "Jeff" the victim of a phone call from the Z Morning Zoo with Nick, Ashley, and Shag. Apparently he was the perfect Wordle Addict for phone scam call.
Jeff Gets a Phone Call
Taking suggestions from their listening audience, the morning show reaches out to people with fake scenarios to see how far people will go before the show reveals the prank. In the case of the Wordle Addict, they had Jeff going for a long, long time before revealing it was a joke.
Related: Picky Brothers Play Wordle with a Shock Collar
Calling Jeff to let him know there was a security breach at the place his worked, the call started off with a few questions about Jeff's Wordle use. The dude didn't offer much in the way of committing to the game. In fact, at the beginning of the call you'd probably think he barely knew what the word game was and he checked it out on his cell phone
According to Jeff Everyone In the Office Plays Wordle
That quickly changed when he was confronted by the radio show voice that allegedly he's being watched on his office computer. Leaving no doubt he played Wordle on his computer. In fact, he appeared to be a Wordle Addict. Suggesting they were watching, Jeff fully confessed he's been playing on company time but added everyone in the office played Wordle in the morning, not just him.
All during the call, the discussion of how this security breach happened was focused on Jeff's play of this one game. Leaving the poor guy exasperated and freaking out. And until the very end of the call when he was swearing (just a little) he seemed to have no idea the call was a prank phone call. Not, of course, until the very end when it was revealed to him it was a phone scam.
Taking the moment in stride, Jeff was a good sport about the whole call. And it's a funny reminder that you might love this word teaser, but you might want to wait to play until it's off company time as otherwise you could get punked!