Is Wordle Cake a New Craze?
Well, maybe not a trending fad, but definitely could be something.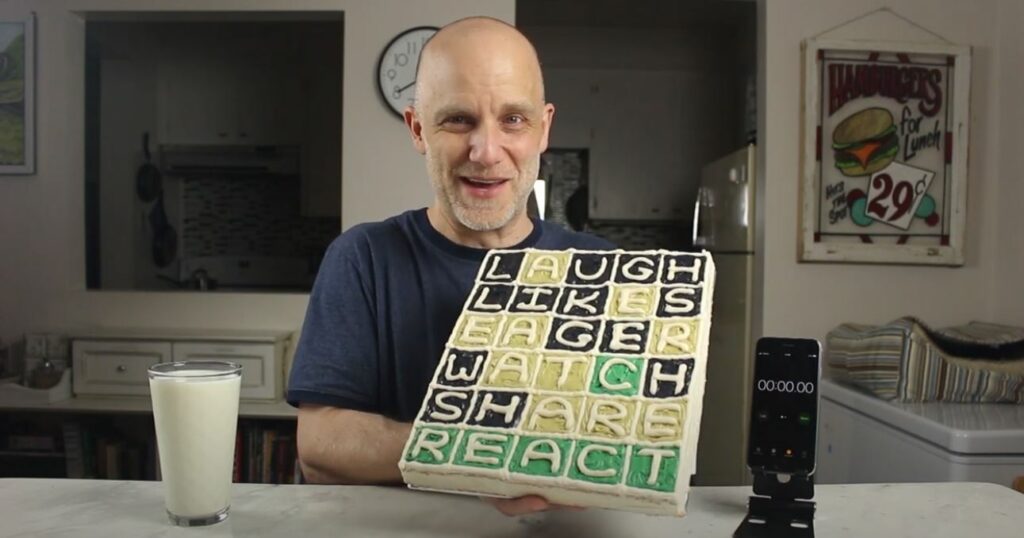 Wordle Tastes so sweet
No I swear, I am telling the truth here!
Wordle Fans are Making the Baked Goods
Thanks to the craze of the Wordle fans around the world, the idea of have your Wordle and eat your cake too is a real thing! This idea of Wordle cake might not be the first thing when you think of this word puzzle, but whatever – I still want a slice.
According to Nomnivortex the cake is roughly three and a half pounds and he says he is the first baker to make a Wordle cake. After extensive research (yeah, we quickly looked it up on Google) we tend to agree he's the first. Somebody call the world record folks – they need to make a note of this mouthwatering delight before we devour it!
Talking about how he put the whole cake together, including the Royal Icing used, we couldn't help but drool over the keyboard. Then, with a grin, he was showing the baked delight in the camera. There is no doubt this man is a fan. Who else would be willing to spend hours making a cake? And then making a Wordle to fit the occasion? Not me. I can't find the kitchen.
World Fans Continue to Impress
Say what you want about Wordle, when it comes to the fans who love this word game, they are impressive. Coming up with amazing ideas that honor the word game and make a difference in our communities, it's really awesome to see. It also reminds us that puzzles bring together humans our earth. No matter where you live or what you do, when a Wordle drops tomorrow there is no interrupting as the time to play is now! You can always check out all the crazy ideas on our site!
Kudos to the man with a pan!
Take a look at the video here: